UCAT Strategy Weekend
A three-day introduction to UCAT fundamentals, covering all question types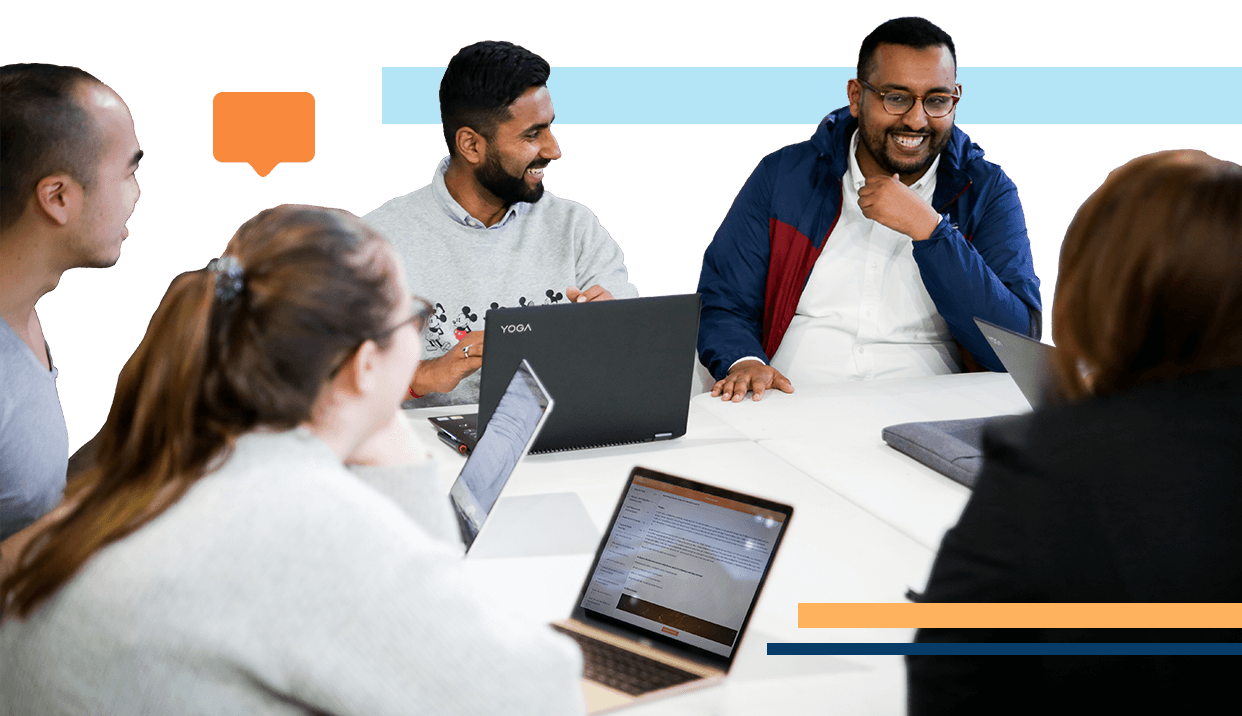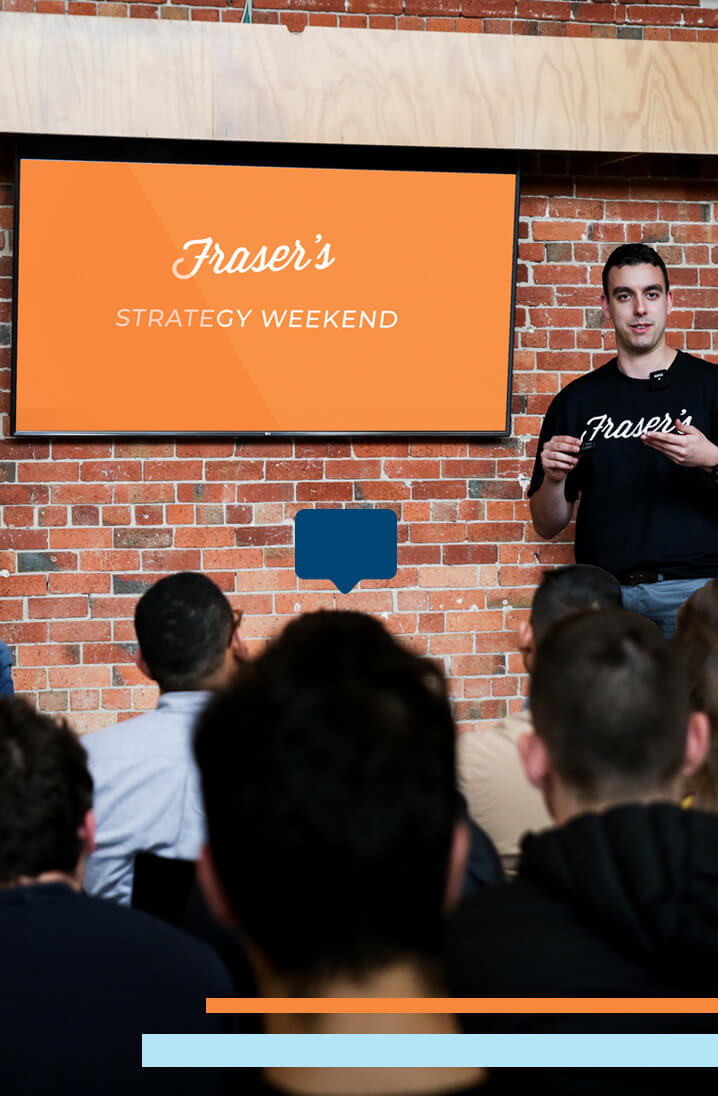 Buy Now
Strategy Weekend Course
Best for - Students looking for an introduction to UCAT fundamentals
Duration - Three full days of classroom learning spanning from 9 am - 5 pm each day
Learning style - learn in small groups of 10-20 students and receive personalised training from some of Australia's best UCAT tutors
Practise - Test your skills on 500+ practice questions and a diagnostic exam to determine your projected UCAT score and a report on your strengths and weaknesses
Buy Now
In this three-day classroom workshop, students will learn the fundamentals of the UCAT exam, including what it's about, how it's structured, the kinds of questions to expect, and strategies for approaching questions. It's not all theory: you'll have the chance to test your new skills and practise beating the timer with access to 500+ UCAT practice questions and a diagnostic mock exam. Every practice question is accompanied by detailed written solutions to help you understand where you went wrong. The diagnostic mock exam that will help you determine your projected UCAT score at this point in your training, and provide a full report on your strengths and areas for improvement. Strategy Weekend is ideal for students looking to test the waters and understand Fraser's approach to teaching. If you like Strategy Weekend and decide to enrol in our Comprehensive or Concentrated course, you can redeem the cost of the workshop off the total cost of your course.
Inclusions
See what you'll get in our UCAT Strategy Weekend
Breakdown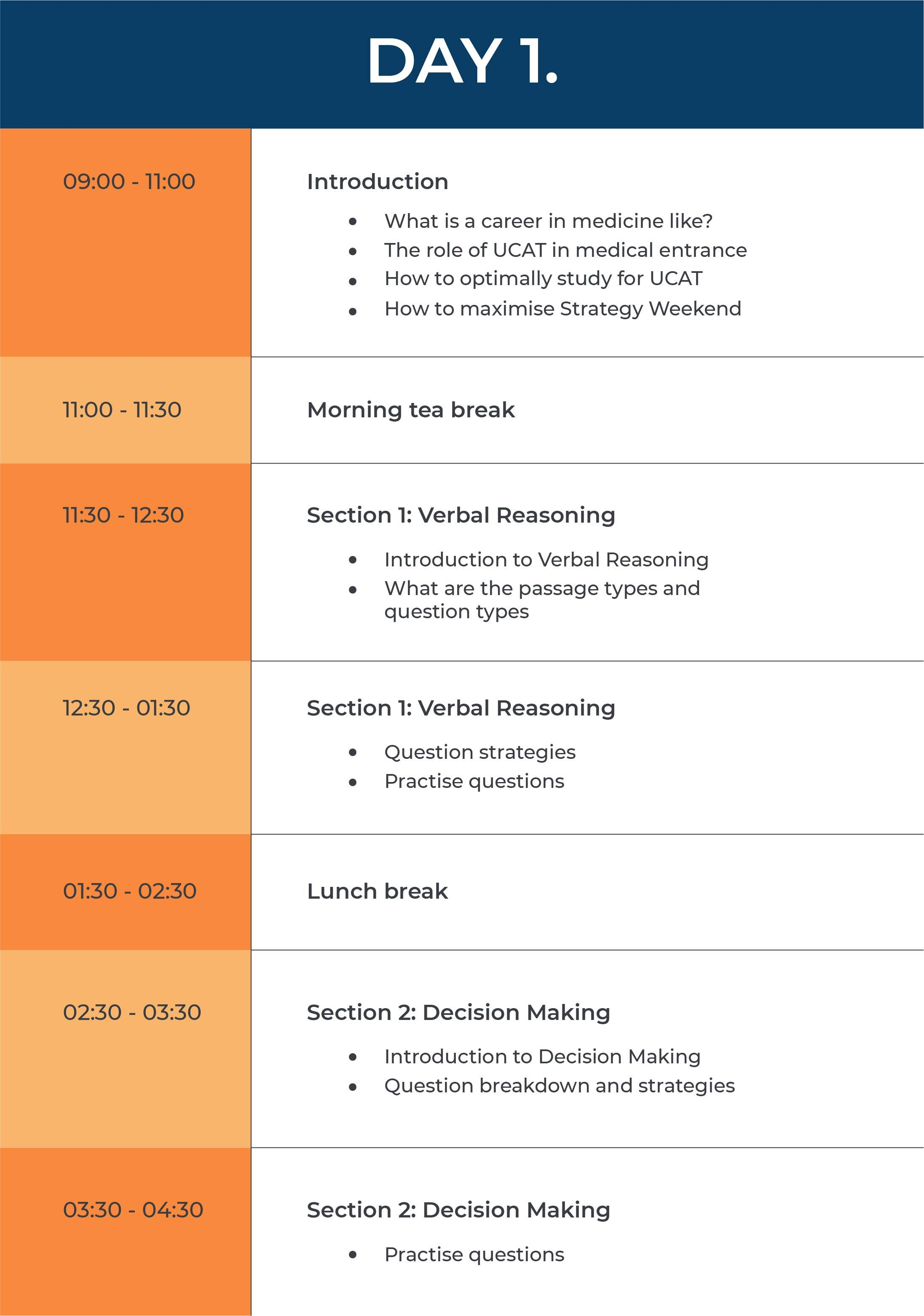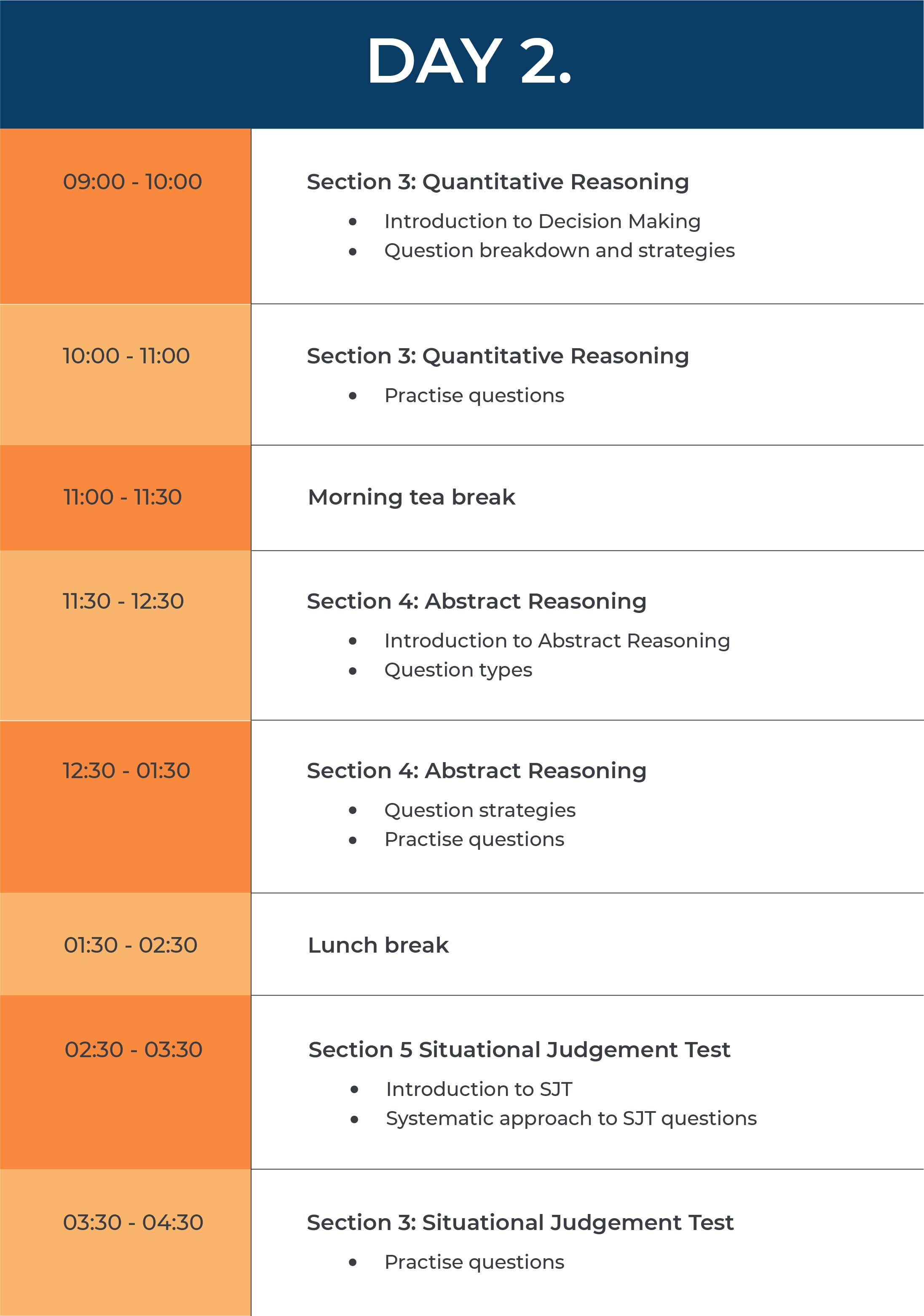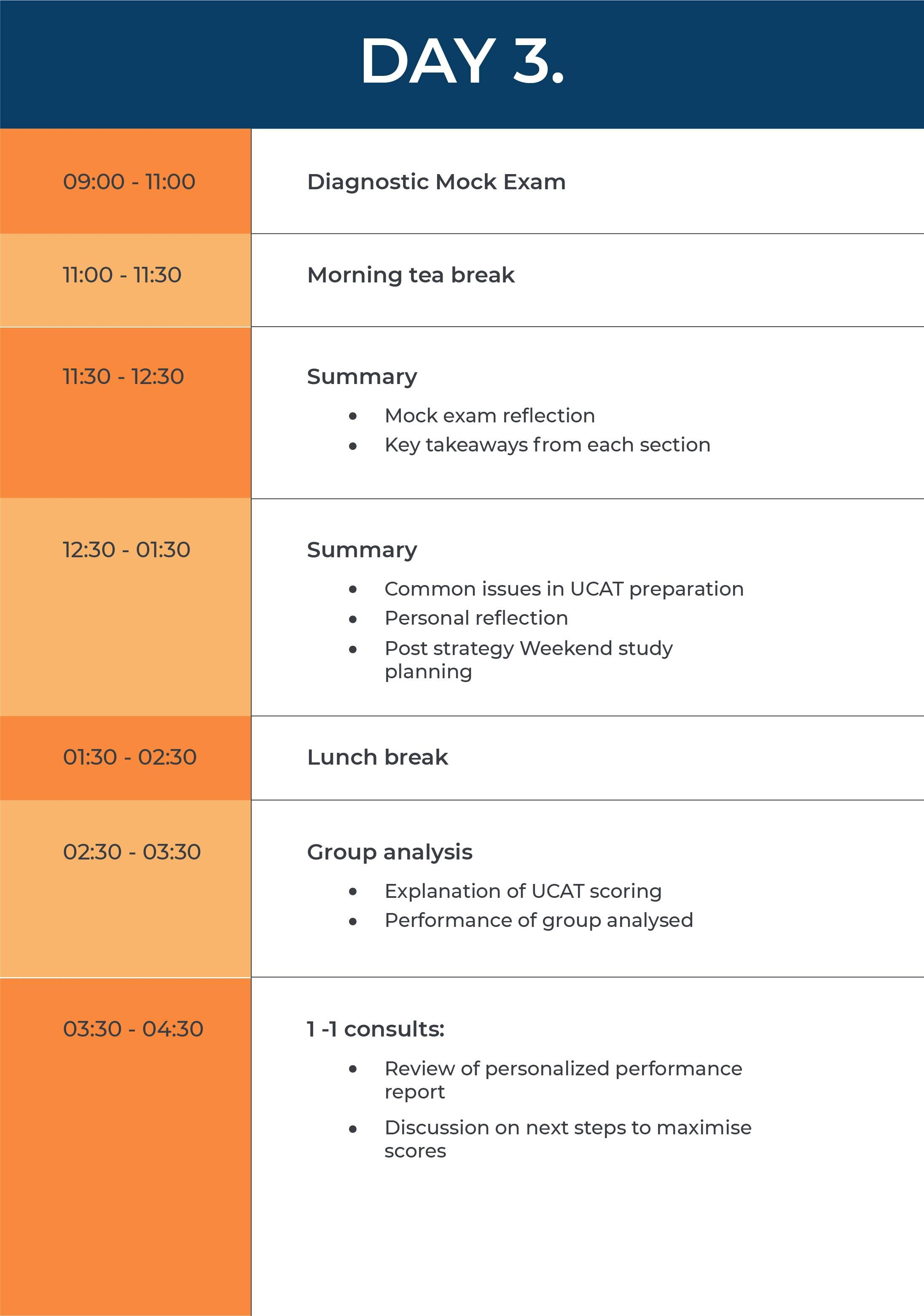 Course timeline flow
Our flexible course offerings let you study at times and dates that work for you. You'll complete each element of the course in a set sequence. Download the PDF to see course availability and dates.
Course credit
Redeem the cost of Strategy Weekend off the Concentrated or Comprehensive course fee.
Learn More
Strategy Weekend Course 2021 Available Dates
Download our timeline for the Strategy Weekend Course and see all available dates you have to choose from.
DOWNLOAD